May 2017 – Rwanda doubled the price of gorilla trekking permit from 750 to 1500 per person per hour with the gorillas!,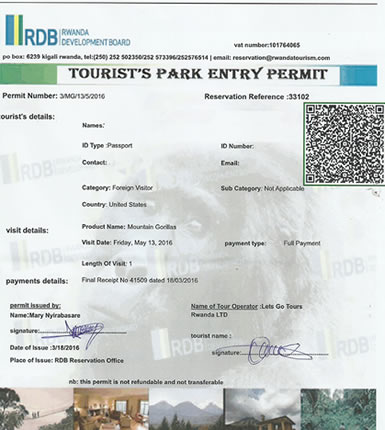 For the local tour operator, this come as a surprise and shock! And for visitors booking to travel into Rwanda to visit gorillas, they find this totally absurd.
Of the 3 gorilla trekking destinations including Bwindi forest & Mgahinga national park in Uganda, Volcanoes national park in Rwanda and Virunga national park in Congo, the Volcanoes national park had the higher gorilla permit fees of $750 and yet these permits have been 100%.
For local tour operators, doubling gorilla permits on short notice leaves us empty and unprotected by our government. As a matter of fact, 90% of travels into Rwanda are budget to midrange clients who are very much unlikely going to purchase a single permit at $1500. The permits rise is a direct threat to the local tour operator, which most likely with leave us out of business and unemployed.
Bwindi has become the cheaper alternative for visitors looking at going gorilla trekking offering a cheaper alternative at just $600 Per Person. Visitors still arrive in Kigali and drive to Bwindi forest, south western Uganda just 3 hours drive. For may, the long drive is still a small hiccup, but successfully visit the critically endangered mountain gorillas in the wild.
With almost a perfect 3 Days gorilla tour in Bwindi forest a cheaper alternative to trekking gorillas in Volcanoes national park Rwanda, The Land of a thousand hill still stands so much to lose from doubling gorilla permits, and above the local entrepreneur trying to earn a descent living, 23 years after the genocide.
Lets see how the Rwandan government plans to maintain her tourism and how the entire high end tourism strategy will work out!